- anti-fascist
1. family - 1st!
- anti-poverty
2. women - 1st!
- anti-corruption
3. business - 1st!
-

pro-woman

4. First Peoples - 1st!
- pro-student
5. public interest - 1st!
- pro small business
theÉ(eh)PC

raised middle finger sky blue POWER! 2thePEOPLE encircled equal sign

eh-revolution mutual responsibility blueberries the polar bear the goldfinch

the 5 equalities+democracy+prosperity=newway
_ 1.1 French Language Protection
_ 1.2 Public Interest - 1st!


_ __ 1. USA News
___ 2. ZERO Gov't User and License Fees
__ 3. No Dual Citizenship
__ 4. ZERO Refugee, Immigrant Fees
__ 1. Canadian Citizenship
for University Graduates
__ 5. Minority Representation
_ _ 6. FREE Public Transportation
_ 1.3.1 Nationalization, Regionalization of ...
_ __1. FREE Colleges and Universities
_ __2. Health Care Services
_ __ 1. Mental Health
__ 2. Regional Amalgamation
__ of Courts and School Boards
_ 1.4 Guaranteed Income for ...
_ __1. Athletes, Artists, Performing Artists
_ __2. Poor Farm Families
_ 1.5 Women - 1st! FREE Daycare
_ 1.6 The New Law
_ 1.7 1. Unions
1. The Office of the Unions (OU)
2. 4-day Week
3. Coffee Breaks
_ 1.8 Serving the Poor
_ 1.9 $1,200 monthly for full-time
college and university students;
*another* $1,200 for 12 conse-
cutive months living far from
home - in Canada

_2. Family - 1st!
1. Legal Prostitution
2. All Drugs Legal
3. "infra dignitatem"
4. The Handicap
5. Stay-at-home Moms


6. Same Sex Marriage
7. Common Law Same Sex Marriage
8. A Gun-FREE Canada
9. 2% Rent Control
1. 20% Rent Reduction;
5-year Freeze
2. Low-income Villages
10. New Taxation
11. Museums, Art Galleries, Parks .... : FREE Days
12. Youth (19 years or younger) will NOT go to jail
1. FREE After-school Programs
2. 16
3. ZERO School Suspensions, Expulsions
4. Ashley Smith's Parliamentary Statue
_3. Business - 1st!
_ 1. Maximum Interest on a Loan
4. Louis Riel Métis Day
5. Selin+Ashley.Smith+Oscar Romero
6. A North-American Party
7. Spanish: our 3rd language
8. First Peoples - 1st!
9. Our Military
10. No Sales Tax in Poor Regions
11. No Freemasons in Gov't
12. Financial Mismanagement of Public Funds
13. Canadian Companies
___Oppressing the Poor Abroad
14. A 10-year 10% Punitive Tax
on Religious and Media Revenue
15. An Educated National Police Force
16. The Canadian Information Agency (CIA)
17. The Republic
18. The green Plan
The É(eh)PC
The PROMISE:
clean government


thanks to good design
NO lies
NO secrets
NO patronage

modus operandi
- debt-free
- donations
- statements
- anonymous financial support
- helping women outside of Canada
the eh-list: the official membership list
to join ...
- the oath
- membership card with $100 donation

eh-recruiter
- the job
- the list

election of ...
- candidates
- independent candidates
- municipal/provincial leader
eh-friends

5 Taxpayer TRUTHS
1. The taxpayer is KING!
The taxpayer canNOT afford to have ...
2. people sick, in jail, living in poverty
because it results in a tremendous
lost of productivity.
(Social violence is rooted in poverty,
the product of social and economic
injustice.)
3. a "law and order" society where the
Gov't spending priority (25% of its
budget) is ....
i. the Police
ii. the judiciary
iii. the prisons
(a) 55,000+ inmates ...
- 25% teenagers
- 20% women - nearly all native
(b) 200+ jails
- cost per inmate per year: $200,000
4. CROOKED, SECRETIVE Gov't
5. OVERTAXATION due to BLIND TAXATION,
THE CAUSE of unnecessary Gov't spending


2 Reasons for Poverty ...
#1. Social assistance is inadequate.
#2. People are NOT earning a minimum
hourly living wage.
Note: in Toronto 150,000 children
live in poverty. Whose fault
is that? The Gov't's! Its
SPENDING PRIORITIES.

The É(eh)PC income security measures get rid of poverty.

Want a 100% *financial* transparent
democratic Gov't? SUPPORT theÉ(eh)PC

.
Kenneth Selin (say'leen)
~~~
B.A.(Psychology), B.A.(Spanish), B.Admin.,
B.Comm.(Honours), B.A.(Italian) magna cum laude
~~~
É(eh)PC
President/Party Leader
~~~
POWER!
2thePEOPLE - theÉ(eh)PC slogan
~~~
lifetime membership
(for those 16 years of age -
or older - living in Canada): $2
~~~
become an eh-recruiter
~~~
theÉ(eh)PC
for *your* share of the pie
http://eh-ok.ca

encircled equal sign


The É(eh)PC is represented by a sky blue equal sign
within a sky blue circle:

.
It means everyone is of "equal" value in the eyes
of the É(eh)PC.
.
.
.
.
sky blue


The colour of the É(eh)PC is sky blue.
It represents the idealism of the É(eh)PC
of having a war-free, poverty-free, pros-
perous world where everyone can lead
a productive life.

.
raised middle finger


The É(eh)PC sign, the raised middle
finger in a clenched fist, means DOWN
WITH FASCISM UP WITH the good life.
.
POWER! 2thePEOPLE


The É(eh)PC slogan is POWER! 2thePEOPLE
because Canadians will be able to monitor Gov't
spending online: this creates A 100% FINAN-
CIALLY TRANSPARENT *DEMOCRATIC* GOV'T
"BY DESIGN".
The É(eh)PC believes in "le droit de re-
gard du Public", the right of thePEOPLE
to check for themselves how well the Gov't is
serving them.
eh-revolution


The É(eh)PC calls THE TRANSFERING
OF THE POWER from the State to the
PEOPLE the eh-revolution.
It's a paradigm shift whereby Canada
goes from a BLOATED, CROOKED,
secretive, "behind closed doors",
FASCIST, Police state, "law and or-
der" Gov't whose spending priority
is the Police, judicial system, and
prisons (like in all Commonwealth
countries run by the Freemasons)
to a 100% FINANCIALLY TRANS-
PARENT DEMOCRATIC Gov't
that's 50% SMALLER and MORE
EFFICIENT, monitored by thePEOPLE.

mutual responsibility


We have (as moral human beings)
"a mutual responsibility" to look
after each other: this can be done
through the United Nations.

The É(eh)PC wants 50% of military
budgets allocated to the United
Nations for wealth redistribution
and all countries contributing to
develop the strongest military
force run by the UN.
We can end war and poverty with
the UN. It's there for that.
bleuberries



The plant of the É(eh)PC is blueberry because ...
1. its colour is sky blue
2. it represents A HEALTHY LIFE STYLE.

The É(eh)PC is all about PROSPERITY
thanks to JOB-CREATION, HEALTH, and EDUCAION.


By the way,
the President/Party Leader of the É(eh)PC spent his first 14 years at Nassau Lake,
(35 miles to the west of Hearst in Northern Ontario) : around Nassau Lake (which
is in Canada's clay belt), is THE BEST PLACE to gather bleuberries at the begin-
ning of August.

the polar bear


The animal of the É(eh)PC is the polar bear.

It represents WE, THE NORTH
of North America, BIG, STRONG, and FREE!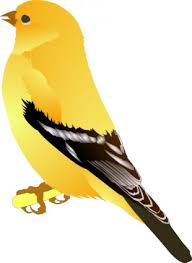 the gold finch


The bird of the É(eh)PC is the goldfinch.

The North American goldfinch, a small (11–14 cm long),
grain-eating, social bird, likes open meadows.
This attractive bird stands out.
It's represents well the É(eh)PC, a friendly political party,
that stands out from the other political parties.
Democracy


The É(eh)PC will replace our CROOKED, FASCIST,
Free-masonic-run "law and order" behind closed
doors Police state Gov't with a 100% FINANCIAL-
LY TRANSPARENT Gov't monitored by thePEO-
PLE online.

Canadians will go from having a BLOATED, DIRTY,
self-serving FASCIST Gov't to trustworthy CLEAN,
DEMOCRATIC GOV'T BY DESIGN, 50% smaller,
serving everyone equally and efficiently.
the good life


With the É(eh)PC, YOU'll get ...
1. equality (no poverty)
2. 100% financially transparent democracy
3. prosperity (thanks to JOB CREATION
and INCOME SECURITY that allows
Canadians to live a productive life ).
Canada will go from a "law and order", free-
masonic-run society with an unnecessary
$250 BILLION a year FASCIST Police
state apparatus that scams the taxpayer
to A TRANSPARENT DEMOCRACY mo-
nitored by YOU ONLINE whose priority is
PROSPERITY BASED ON PRODUCTIVITY
and whose goal is to help YOU be rich.

With the É(eh)PC, YOU'll get the good life.

It's therefore in *YOUR* INTEREST to support,
run for, vote for, join theÉ(eh)PC for $2.

Better yet, become an eh-recruiter TODAY!
the 5 equalities


"The fundamental premise of the É(eh)PC
is 'the principle of equality for all' per-
sons. Every person deserves to be
treated in a non-threatening, fair,
respectful, and non-prejudicial
manner by the Gov't."
"Democracy implies equality, but there
can be no equality where there's po-
verty."
- Kenneth Selin (say'leen)
É(eh)PC President/Party Leader

The first equality is that of gender.
With the É(eh)PC, there will be
50% female representation in
everywhere in the Gov't by
law.
The second equality is that of English
Canada with French Canada and the
Canada of the Aboriginal Peoples as
promised by the British in the War of
1812 in order to get them to partici-
pate in the defense of Canada. Ca-
nada, therefore, will be bilingual
(with Spanish being Canada's
third 'unofficial' language).
The third equality is the right to NOT
be incarcerated except when proven
to be necessary for safety reasons
by "several" competent authorities
who will be held liable in the event
of "wrongful" incarceration and
subject to judicial prosecution.
The fourth equality is the right of First
Peoples to play an active 'up front'
role in Canadian society starting
with the opening of Parliament
in a native tongue followed by
a brief nationally televised na-
tive ceremony .
Note: schools will teach an
appreciation of First
Peoples' culture and
history including
French-Canadian
Métis culture in their
respective historical
context and how
their culture and
history has an im-
pact on Canada.
The fifth equality is the abolition of
the Senate of Canada and strong
income security measures to end
poverty for an egalitarian society.

1.1.1_French Language Protection


"According to Canada's constitution, there's a
French Canada and an English Canada: the
É(eh)PC will take all the necessary steps to
ensure that 50% of Canadians are able to
live well in French. To achieve that, the
É(eh)PC will prioritize French immigra-
tion and encourage French-speaking
companies to come to Canada."
- Kenneth Selin (say'leen)
É(eh)PC President/Party Leader

1.1.1 What will be bilingual ...
i) signage
ii) all products;
vi) all public spaces;
v) all levels of Gov't.
1.1.2 All schools, colleges, and universities
must do their part to promote the se-
cond national language (French out-
side the Province of Quebec and En-
glish inside the Province of Quebec).
1.1.3 These Web sites will be bilingual ...
i) those of the Gov't;
ii) those of corporations;
iii) those of charitable organizations.
1.1.4 The É(eh)PC will prioritize to French
immigration.
1.1.5 The É(eh)PC will encourage French-