l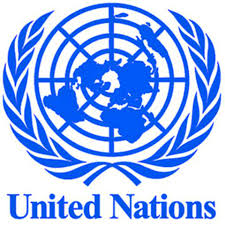 Arabic Chinese English French Russian Spanish
All languages are

structurally comprehensible.
- Kenneth Selin

say'lee
n
The human mind is
"pre-equiped" to deal with auditory
signaling stimuli
which it
"needs"
for it
to develop its

la
n
guage-learning ability.
- Kenneth Selin
say'lee
n
What is

the "most" effective, efficient way

to learn a
foreign language? The answer to that question still
remains a mystery.
- Kenneth Selin
say'lee
n
Beit exercising or learning,

"every effort"

contributes
towards

building a solid foundation:

however, success
is the result of "continued" effort. The lesson, then, is
this:

make the effort

because it's worth it - in the end.
Bear in mind, though, the results derived take some
time to manifest themselves.
- Kenneth Selin
say'lee
n


Language Learning

per se
Just like plants need water + sunshine to grow, we, humans, need

stimuli

.

Without

"verbal" stimuli

there can be no ability to talk because
there is no language learning.

The ability to talk (speech) refers to the

performance

aspect of language; the other aspect is

competence

: our knowledge of the language gained through reading+writing. Greater our knowledge of the language, the greater our ability is to better say the things we want to say.
-

Kenneth Selin

say'lee

n

The benefits

of Learning Languages
It ...
1. strengthens your memory muscle
2. makes your memory stronger+

2.
more efficient.
Get smart:
learn a few languages

Best Tips
best-tips-for-learning-a-new-language
While doing my B.Ed. practicum in 1995 at Francojeunesse in Sandy Hill (where I lived in Ottawa), those in my Grade 2 class, and later, at Ste-Geneviève in Gloucester, those in my Grade 5 class, who had 3 languages were way ahead in "all" suject matters.

And when I taught my Grade 5 class a few easy words in Mandarin and Spanish, only those who had 3 languages, everyone, remembered every word.


- Kenneth Selin

say'lee

n



At the University of Ottawa, I studied 11 languages: I earned a B.A.(Spanish) and a B.A.(Italian)

mag

n

a cum laude

;

I completed half the B.A.(German) program.

And I'm only missing a 1/2 course for my B.A.(Linguistics).


- Kenneth Selin

say'lee

n